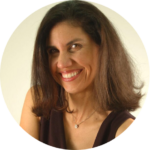 ProBalanceTV is about helping you move and feel better now so that you can live better today and for the years to come.
I'm Dr. Ada Wells, physical therapist and creator of ProBalanceTV.  I help pain-proof active people's lives by prescribing mindful and intelligent movement as medicine. If your mind says "go" and your body says "no", it's time to update your perception of what getting healthy and active means.  
Over my career I've provided individualized support and education to my clients, to healthcare practitioners, and to professional athletes and celebrities. With the launch of ProBalanceTV, I aim to provide leading health and fitness information to a national and international audience, educating each person on how they can harness their own healing and performance potential to stay fit and healthy throughout their entire life. 
I look forward to taking this journey with you. We only live once. Let's do it right.