Want to pick my brain or have a quick question?
Join the ProBalanceTV Membership Portal and reply to the subscription confirmation email or any ProBalanceTV update emails you receive from me. Your replies will come straight to my inbox.  I read all of my mail and will try to reply within a day or two.
Join the FREE ProBalanceTV Membership Portal.
---
Need an expert opinion, information for media or a guest post?
Email: [email protected] or leave a message on my personal voice mailbox at 510-523-1900 x 3.
Social media is a great way to connect. I can be found in the following places:
YouTube: ProBalanceTV
Periscope: @ProBalanceTV
Twitter: @ProBalanceTV or @ProBalancePT
Friend me on Facebook: Ada Wells
Facebook Group Owner: Pilates 4 Golfers
Facebook Group Owner:  Oov-ers and Shakers
Facebook Page: ProBalance Pilates
LinkedIn: Dr. Ada Wells, PT, DPT, PMA-CPT
LinkedIn Group Owner: Pilates for Physical Therapy & Rehabilitation (14.5K+ members)
LinkedIn Group Owner: Pilates for Sports Conditioning and Athletic Performance (9.4K+ members)
---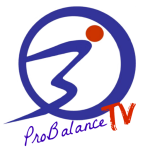 Continuing Education for Movement Pros
If you're a movement professional (or thinking of becoming one) and are interested in Teacher Training, both live and online, Click below to stay informed of upcoming courses.